Who we are?
Prakant manufactures a wide range of Automotive Electrical and Electronic items. We are leading OEM spare parts manufacturer and supplier catering to almost all vehicle manufacturers in INDIA and have achieved a solid reputation in the market in price, range and quality of services that we provide to our customers. Consistently endeavored to keep abreast of the latest trends in technology & production techniques., we believe technology is a work of optimism, and in that essence, we continue to grow and evolve.
Our sister company
Located in Faridabad, M/s. Shivalik Industries is a recognized leader in developing and manufacturing high-quality Automotive Mirrors, Dashboard Indicators, Automotive Lights and Sensors. Shivalik's experience and outstanding design & development capabilities give the company an edge in innovative products.
We strive to continue serving the automotive industry and provide diverse, new solutions that enrich people's lives.
<! ========= Cool Timeline Free 2.7.1 =========>
1977
Industry veteran Dr. P.N Dubey laid the foundation of the company with an array of products to manufacture like fan resistance, fan regulators and solenoid.
1980
Started the manufacturing of automobile electrical and electronic parts like resistance and stop light switches.
1987
The year marked the conversion from proprietorship firm to Private Limited Company with the manufacturing of regulator, oil pressure switch, voltage regulator.
1990
With the help of a good distribution channel that was divided into 28 zones, Prakant Electronics Pvt. Ltd. became the leading manufacturer and supplier of automotive and electrical parts in India.
1994
Started manufacturing of automotive horns.
2003
The company reached the milestone of 25 years.
2007
We started branching out to foreign land and expanded the export in the USA, Europe, and other middle eastern and African countries.
2013
With diversification into e-vehicle auto parts, we manufactured the manufacturing of DC-DC Converter.
2015
Became the first developers and manufacturers on Electronic Throttle in India
2016
Became the first developer and manufacturer of the digital speedometer for MSME in India.
2018
Marked another milestone by becoming the first manufacturer of Electronic Throttle in India for Euro VI vehicles.
2019
Our consistent quality paved the way for an increase in demand from our customers which has been a constant motivation to diversify our product offerings. Keeping that in consideration, we developed BLDC motor and controller to keep up with the demands of our customers.
Our Future
Prakant is always growing and evolving. As global demands change and automotive market transforms, we'll be at the forefront, leading the way with innovative solutions that will solve tomorrow's challenges and define progress for years to come.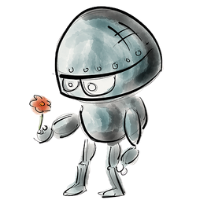 Mission
We strive to deliver exceptional products and services to our customers while maintaining the highest standard for courtesy, knowledge and ethics.
Vision
We seek to become an example in the automotive electrical and auto parts business by creating value and fostering initiatives to promote greater environmental responsibility.
Values
Quality: We provide outstanding products and unsurpassed service that, together, deliver premium value to our customers.
Our Customers Mean the World – At prakant, we seek to provide exactly what our customers are looking for. A huge part of our brainstorming process is looking at our client feedback to make sure you're well taken care of.
Made In India/In-House Made – We are devoted to delivering the finest. Everything, from R&D, Design, Production, and customer support is provided by our dedicated (and professional) team in Faridabad, India.
Quality Policy
Quality is an integral part of Prakant's Corporate Business Principles. These principles guide our actions to deliver products and services that are safe, compliant and preferred. They are essential for the achievement of our ambition to be recognized and trusted to offer products and services that enhance and contribute to a healthier relationship.
Prakant, being an innovative and cost conscious automotive parts manufacturer company, incorporates objectives like customer satisfaction, product realization, market expansion, and employee development.
We are committed to:
Providing customers with high-quality products and services which meet customer requirements and are fit for their purpose.
Operating the business to the systems required by TS16949/ISO 9001/14001/45001:2015.
Enhancing the skills of management and staff through review and actively pursuing an on-going training policy, the objective of which is to prepare staff to perform their work more effectively.
Promoting the culture of continual quality improvements and the philosophy of getting things right "first time".
Promoting the Quality Management System (QMS) and ensuring implementation is achieved by internal auditing, management review, and preventive action.
These objectives are set, reviewed and communicated throughout the company.